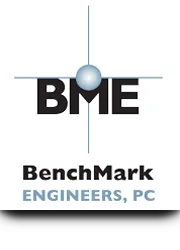 Civil Engineering Firm | Colorado & Wyoming
Setting the standard for excellence
Civil Engineering with
Integrity,Honesty,Ethics
Scott D. Larson, P.E., President/Owner of BME has lived his personal life and his professional life after three basic concepts, which have become the core foundation for all activity at BME–Honesty, Ethics & Integrity. He has built BME around these key principles and never allows any deviation from them. All clients, projects, reviewing agencies, and the public can always expect the employees of BME to provide the facts and honest answers regarding projects, etc. even if it is not what they want or expect to hear. Our approach to our professional ethics that govern our profession is second to none. We will not jeopardize our ethics for the sake of a project and/or client. In addition, we will ALWAYS do the right thing even is it isn't the most popular choice, the easiest choice, the simplest choice or if no one will care/notice. We are steadfast in our principles of Honesty, Ethics & Integrity.
Ethics is our Cornerstone
Ethics are the foundation of our relationships. Fair practice and ethics guide every project we lead.
Expertise is our Promise
We work effectively with clients for a variety of civil engineering expertise.
Teamwork is our Method
We focus on teamwork and quality products while remaining efficient and client-focused.
BME Civil Engineering Services
Over 40+ Years of Experience
About BenchMark Engineers, PC
For over 41 years, Benchmark Engineers, P.C. (BME) has provided professional civil engineering, surveying and planning for local, state and federal agencies; commercial and residential developers; and numerous other clients throughout the region. BenchMark is an outstanding group of engineers, designers and surveyors with a combination of more than 130 years of highly-skilled, professional experience. BME is registered to practice engineering in the State of Wyoming through the business and individual licenses granted by the Wyoming Board of Registration for Professional Engineers and Professional Land Surveyors. BenchMark is licensed to practice engineering in Wyoming, Colorado and Nebraska.
BME continually strives to go above and beyond the expectations of our clients without compromising safety or design standards. Although we have vast experience, BME recognizes that each project is unique and highly important to the respective client. BME provides each project with the attention and detail and quality of services necessary to properly complete the project. By habit, BME regularly produces quality and complete plans that are easily understood by owners, reviewing agencies and contractors.
Quality Minded
Experience, knowledge, attention to detail and our commitment to the end results are the fundamentals BME follows in providing professional services. In conjunction with our expertise and experience, fair practice and ethics guide every project we lead. We offer creative approaches to projects without compromising design and safety standards.
Community Spirited
BenchMark Engineers is proud to participate in community service throughout Laramie County. BME employees participate in community service opportunities as individuals, and as a company including a strong working relationship with Habitat for Humanity of Laramie County since 2005.
Recent Civil Engineering Projects
Prairie Wind elementary School
Cheyenne Regional Medical Center
University of Wyoming Enzi Stem
Professional Memberships
The BME Staff are members of:






Cheyenne Address
1920 Thomes Avenue, Suite 200
Cheyenne, WY 82001
Fort Collins Address
155 E. Boardwalk Drive, Suite 317
Fort Collins, CO 80525