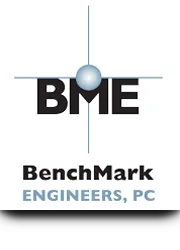 About Benchmark Engineers, PC
BME CONSISTENTLY DELIVERS EXEMPLARY SERVICE TO OUR CLIENTS
BenchMark Engineers, P.C. (BME) is a civil engineering, surveying, and planning firm with offices in both Cheyenne, Wyoming and Fort Collins, Colorado. BME serves local, state, and federal governments, as well as residential and commercial developers and private consumers throughout Wyoming, Colorado, and Nebraska.
Experience, knowledge, attention to detail and our commitment to final outcomes are the fundamentals that BME follows in providing professional services. In conjunction with our expertise and experience, fair practice and sound ethics guide every project we lead. We offer creative approaches to projects without compromising design and safety standards. BME delivers quality in an efficient manner while remaining client-focused at every turn.
Forming partnerships with contractors, government agencies, and public and private parties is how we create diverse and skilled teams for all our projects. Our initial objective and end result are parallel: We deliver the utmost quality in an efficient manner, remaining client-focused at every turn.
Eli Maes
CAD Designer. Eli's Primary responsibilities include detailing of roadways designs, storm sewer networks, sanitary sewer systems, water systems, parking layouts, overall site layouts and construction detail drawings.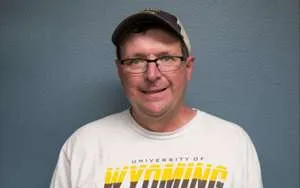 Will Morrow
Survey crew chief. Primary responsibilities include completion of construction, topographic, utility and site surveys using both conventional and GPS methods.
Julie Goode
Business Office Manager. Instrumental in office organization, accounts payable and accounts receivable, and payroll. Julie is the primary contact for general company information.
2019
Increased work from Colorado necessitates an office in-state and BME offices expand to Fort Collins, Colorado The Davis Hospice Center, Civic Center Commons and other BME designs have become local landmarks in Cheyenne.
2016
BME's success in the civil engineering field leads to our company to expanding our personnel and relocating to new larger office space in Cheyenne.
2004
By this time, BME has been honored with several more awards and has begin to accept projects in Colorado.
1997
Scott Larson quickly wins his first design award with BME for a road project, beginning a new tradition and making BME a favorite of City Hall
1996
JNA becomes BenchMark Engineers, PC (BME). Scott D. Larson, PE became president and the company continued to experience a healthy growth and become well established in Cheyenne.
1979
Our company was founded as Jack Noblitt and Associates (JNA). JNA gained a foothold in the Cheyenne market and became a well-known name in the community.
CAREERS AT BENCHMARK ENGINEERS
What will you find when you join the professionals at BenchMark Engineers, P.C.? The chance to impact the community you live and work in, to innovate for the next generation and to build a career doing what you love. BME ensures that you have access to:
Challenging and gratifying project work.
Continuous development through training, mentoring, and performance feedback.
Individual recognition for achievement, including compensation and promotion.
A supportive, flexible, and safe work environment.
Come join our team of professional, passionate and dedicated engineers.
To submit your resume, click the link below:
"BenchMark Engineers is a great firm that gets the job done. They meet all expectations of the job that is handed them and even goes over and beyond of what is asked of them. They maintain all deadlines and budgets that are required of them and even try's to come under when possible. The owner of the firm prides himself and his employees on the quality of work and ethics that they bring to the table. He is very polite and his staff makes it easy to work with. Anyone that wants the job done right needs to look at BenchMark before looking into any other firm in Cheyenne. They have been around longer then any other firm here and carries A+ with the BBB"
"I never realized the extent one can appreciate an engineering firm until our VP decided to open a branch in Cheyenne and we needed to basically recreate the exact same aesthetic there as we have here in Little Rock. Benchmark charged us less than we usually pay despite including a few upgrades, so now I want to be transferred to the Cheyenne office. It's much nicer than what I have here."
"The staff at BenchMark are a pleasure to work with – very personable and professional!"
"BME and Aztec have a strong working relationship with an open door feeling. Their plans are complete, thorough and easy to work from. It is extremely easy to get a quick response from BME and they are always willing to work out questions in the field. Over the last 20 years I have worked with BME on Prairie Wind Elementary School, The Bluffs Subdivision and countless other commercial and residential developments and I look forward to continuing the working relationship into the future."