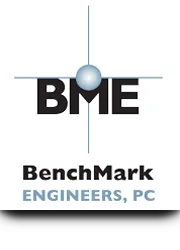 BME Civil Engineering Services
As experts in the design of roadways, parking areas, grading, storm water detention and drainage, water and sanitary sewer systems and other site features for public, residential, commercial and industrial clients, we serve the needs of many throughout the greater Cheyenne areas, as well as numerous locations around Wyoming and in neighboring states. Our ability to work efficiently and effectively with various governing agencies, while creating successful results is our forte' – our resolute integrity inspires innovation, technology and process which provide our clients and the community with the utmost in civil engineering.
Construction Administration
BenchMark Engineers, PC provides construction engineering services throughout the course of project construction operations. BME acts under the general direction of the municipality the project is constructed in and confers with municipality officials regarding engineering matters. BME also acts as an independent contractor for projects and supervises the details of construction work, without nullifying or altering the limits of the Contractor's responsibilities as defined by the contract documents. BME excels at communicating directly with a General Contractor and all dealings with subcontractors shall be only through, or with full knowledge of, the General Contractor.
BME completes topographic and utility surveys as well as control surveys to establish on site control by calibrating on existing control pins. BME is able to complete construction staking with desired offsets and elevations including demolition limits, utility tie in points, grading cuts and fills, finished floor elevations, building grids and Blue Tops for fine grading of parking lots and roads. BME also completes asbuilt surveys to verify work completed by contractors on construction sites.
Detailed Civil Engineering Services