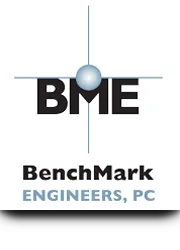 A small town and budget don't necessarily equate to simple projects. Sometimes overall planning and project management are at the heart of a community's needs, yet the dedicated resources are impractical.
First-rate engineers with a pulse on the latest technology, current regulations, and future impact, BME remains customer-focused, regardless the size of our client and the parameters of their budget.
By combining the necessary skills with the right level of consultation, plus a relaxed yet efficient style of project management, we ensure quality results and peace of mind to the whole community, large or small.
Our extensive experience with WYDOT and the City of Cheyenne and our can-do attitude enables us to easily step into the role of design, supervisor or Town Engineer for smaller markets, Flexible, reliable and creative, BenchMark has served or is serving as Town Engineer and/or the County Engineer for the following communities:
Laramie County
Goshen County
Niobrara Country
Albin
Burns
Pine Bluffs
Lingle