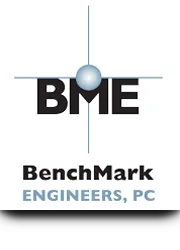 Doing Our Part
To Help Build Our Community
Cottonwood Meadows
Cottonwood Meadows is a residential subdivision in eastern Cheyenne. At full build-out, this subdivision will include eight single family and one duplex residence. All residences will be Habitat homes, with addresses appropriately on Hope Court. BME completed the design plans for this subdivision, which included grading, road sections, water and sanitary sewer utilities, stormwater drainage and detention and paving improvements in Rock Springs Street adjacent to the subdivision. BME also provided construction engineering services and construction staking for this project.
D3B Subdivision and McCann Avenue
The D3B Subdivision is located on Messenger Court in eastern Cheyenne and is a Habitat subdivision. At full build-out this subdivision will include four single family and two duplex residences. BME completed the design plans not only for this subdivision, but also for improvements in McCann Avenue, between Rock Springs Street and Rawlins Street. Prior to the improvements to McCann Avenue, the roadway experienced flooding during minor storm events. Improvements included grading, road design, sidewalks, water and sanitary sewer improvements and stormwater drainage. The completed improvements have greatly helped to properly convey stormwater and reduce flooding.
BME staff, along with over 300 other volunteers, helped with the construction of a home that was eventually moved into the D3B Subdivision during Habitat's 20th Build Season.
Re-Store and Annex Warehouse
BME completed the civil engineering designs for both the Habitat Re-Store and the Re-Store Annex building in western Cheyenne. The Re-Store is a 2,000 square-foot retail store and the warehouse is 10,000+ square feet. The civil engineering design plans included demolition plans, grading, parking lot layout and loading dock areas, and other site features required for the redevelopment of the two sites. BME also completed the construction surveying for this facility.
On-going Services for Habitat for Humanity
BME continues to provide professional engineering services to Habitat for Humanity. Services have included preliminary layouts and cost estimates that Habitat uses to determine if parcels can be developed to their specific criteria, within their limited budget and within the constraints to local codes and ordinances.
Additional Community Services
Engineering Technology Advisory Committee for LCCC
Make-A-Wish
Fraternity and Sorority involvement
Montessori School of Cheyenne
MATHCOUNTS
Rotary International